Skip to Content
Building Materials for Any Project
You could be building a structure from scratch or adding to your existing home. Whether your project is big or small, turn to Sticks & Stuff and Swanton Lumber for quality building materials at our Vermont store locations. We carry a wide selection of materials to match your needs at affordable prices. Every project depends on lumber, siding, roofing, and other materials to ensure it looks and performs its best for years to come. Let our team work with you on the details and advise you on the best options.

Complete Your Project with Quality, Brand-Name Materials
Sticks & Stuff and Swanton Lumber has your material needs covered with an extensive inventory of building materials from trusted brands. Visit us for any of the following supplies:
Lumber
Our quality lumber includes framing supplies, pressure-treated, engineered lumber, and various hardwoods, such as ipe and mahogany. We support each purchase with the applicable credentials.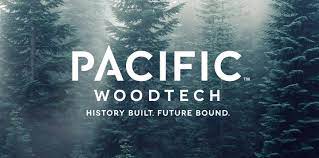 Insulation
We carry Knauf Insulation because it reduces air leakage and resists heat flow to maintain a consistent temperature. You save money and stay comfortable by properly insulating your home.
Roofing
We are a premier dealer of BP Roofing Shingles with all the desired colors and quantities for large and small projects. Our roofing business also makes metal roofing a priority with quality products from manufacturers like ABC Metal Roofing, Everlast, Vicwest, and Ideal Roofing.
Enjoy our various choices in siding, including fiber cement siding from James Hardie and CertainTeed, low-maintenance vinyl siding from Georgia Pacific, and a collection of wood siding options in cedar, spruce, and primed spruce.
PVC and Composite Trim
Choosing an exterior trim for your project affects the overall look and saves you time and money on maintenance issues in the future. Two products we recommend are MiraTEC composite boards and Royal PVC boards.
Hardware
We focus on providing our customers with the best service and hardware. All our locations carry a wide variety of quality products from Midwest Fastener and National Hardware. If you are looking for something we do not have in stock, we will gladly order it for you.
Decking
Get a comfortable price on new decking with the performance and look you desire with our options from AZEK and DuraLife. Our inventory includes choices like hardwood and composite decking, and our sales team can explain the benefits of each and walk you through your decision.
Ready to Supply Big & Small Projects
Sticks & Stuff and Swanton Lumber has five locations in the state to serve your building material needs. Visit us in St. Albans, Enosburg, Middlesex, Derby, and Swanton Lumber to get expert assistance on your purchase from our team. Contact us today if you have any questions about our services or inventory.
Visit One of Sticks & Stuff and Swanton Lumber's Locations Today